Fluo feet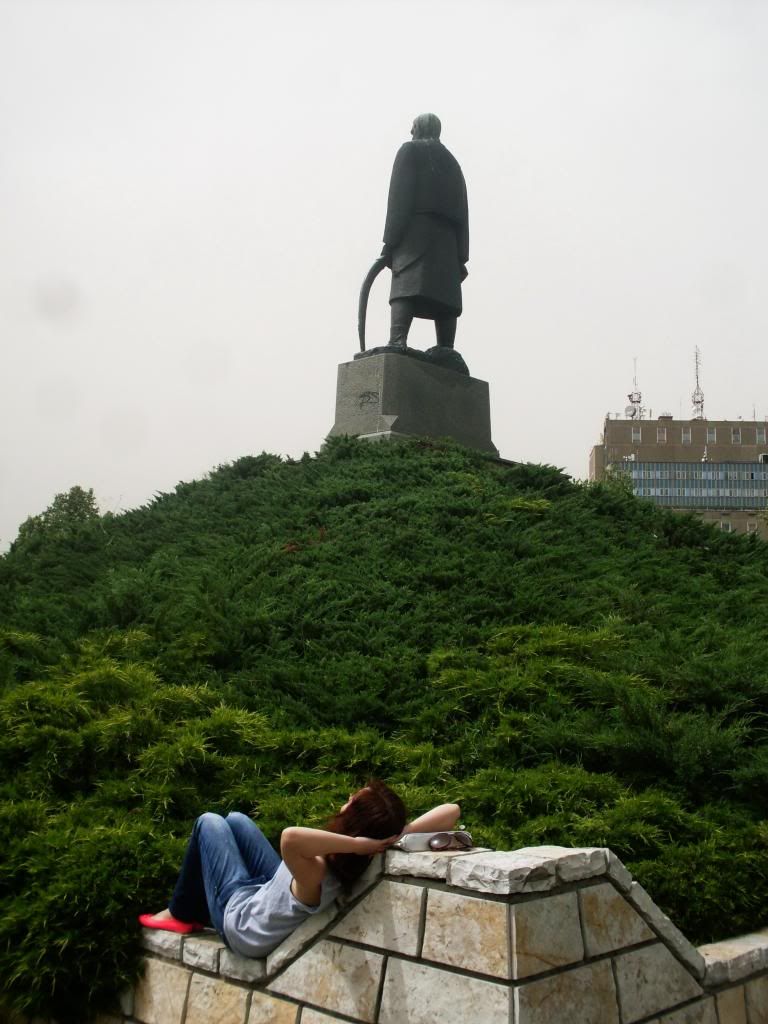 Feeling like a chic homeless person in these ripped jeans and old baggy shirt
.
My sister and I had a long walk searching for a perfect face moisturizer (got it).
For the first time, I wore ballerina flats I bought in German H&M store for only 5 euros. I'm not that fond of neon colours, but it was a cloudy, rainy day and I desperately needed something bright and joyful plus they were on a sale. My plan was to wear them for one summer, so I guess that you'll be seeing these fluo babies in lots of posts.
U iscepanim farmerkama i vrećastoj majici, sa ogrlicom oko vrata, osećam se kao neki šik beskućnik. Sestra i ja smo prošpartale centar u potrazi sa idealnom kremom za lice (na kraju nađosmo nešto u Maslini u Katanićevoj ulici). Moje nove baletanke su imale premijeru - kupila sam ih u nemačkom H&M za samo 5 evra. Inače nisam ljubitelj drečavih boja, ali je dan bio tako oblačan i siv da mi je očajnički trebalo nešto veselo, plus - bile su na rasprodaji, što je meni inače sasvim dovoljan razlog. Nameravam da ih nosam ove sezone, tako da pretpostavljam da ćete ih viđati još mnogo puta.
p.s. U sledećem postu ću proglasiti pobednike giveaway-a. Ukoliko želite da se prijavite, to možete učiniti OVDE do 5. juna.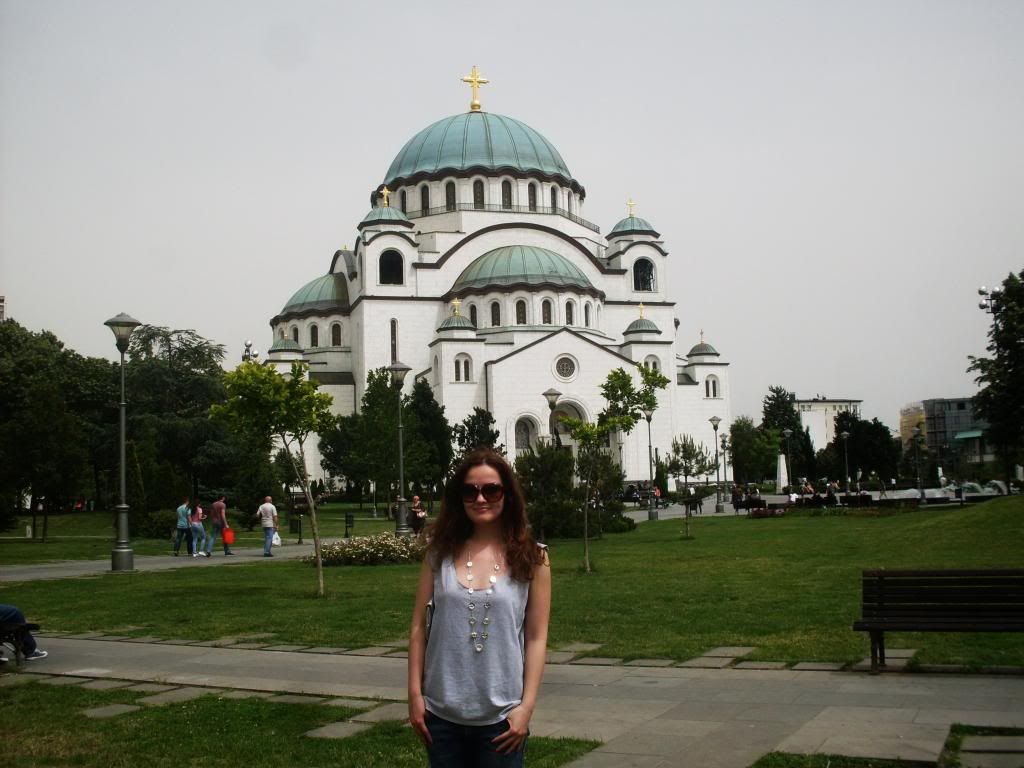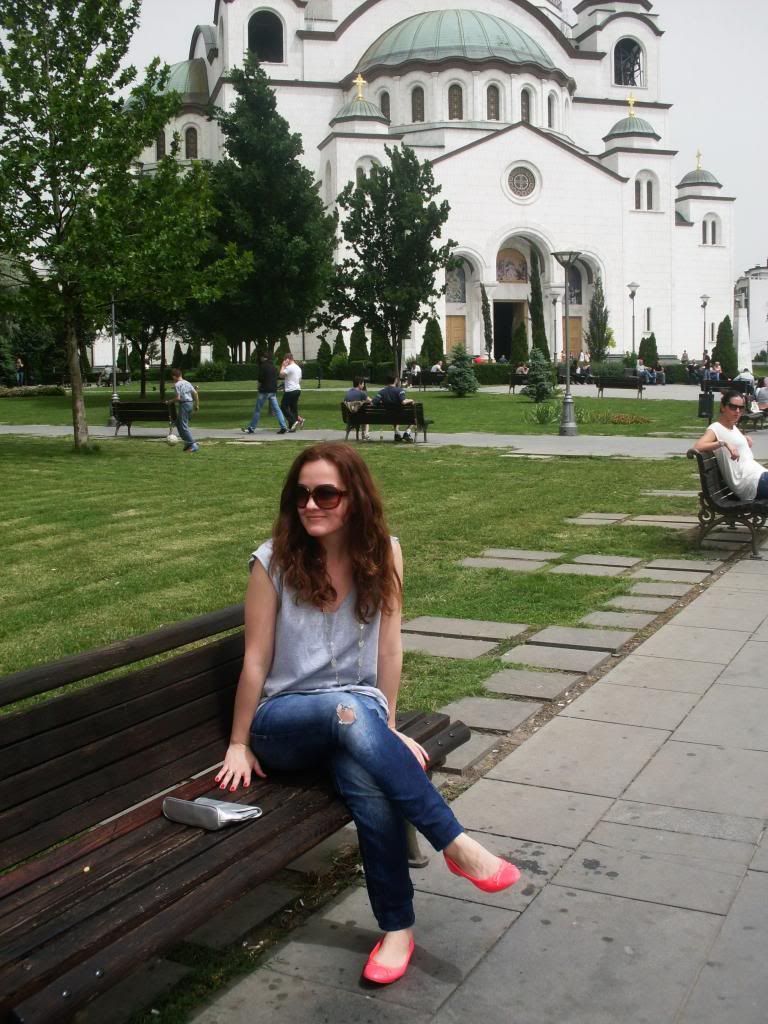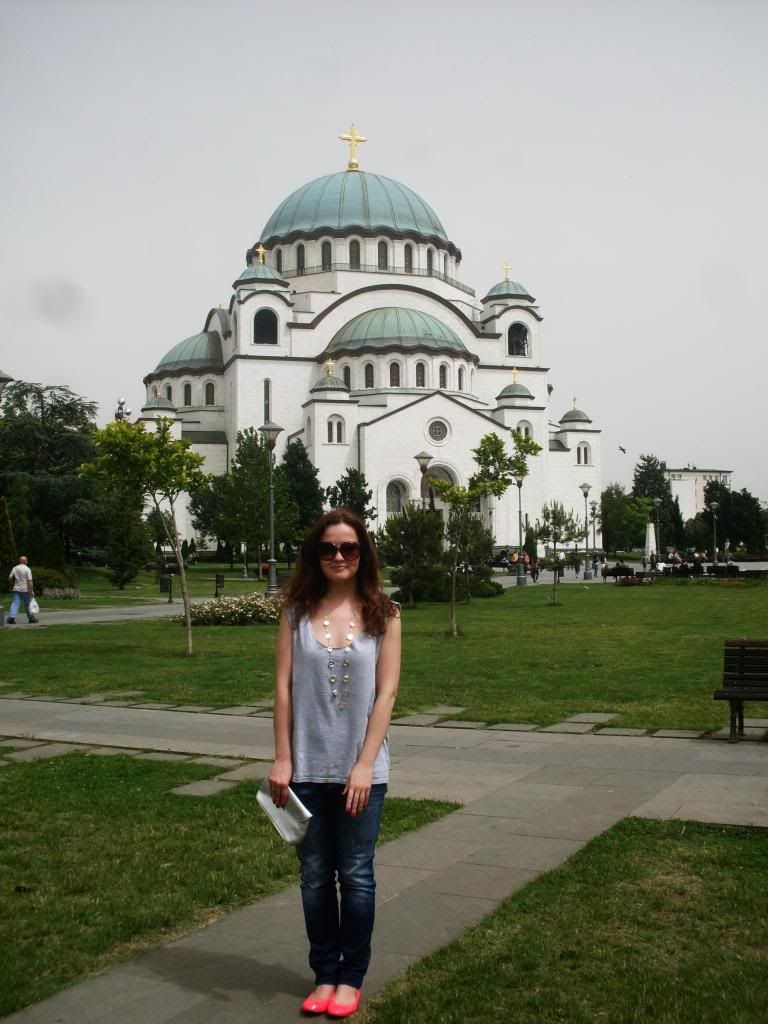 I wore: NewYorker pants; DIY shirt(my brother's), bag (old), H&M flats and sunnies